180 Units | 3 - 5 Bedrooms | 36 Shelford Road
Watten House: HOME FOR GENERATIONS
Watten House is a luxurious freehold residential development located in the highly sought-after Bukit Timah area of Singapore. Developed by UOL and Singapore Land, this condominium complex comprises 280 spacious and elegant apartments of various sizes and configurations. The development is situated in Shelford Road, which is known for its tranquil surroundings and lush greenery.
Watten House offers residents a range of top-notch facilities and amenities, including a swimming pool, gymnasium, tennis court, and clubhouse. The development is also conveniently located near a variety of shopping, dining, and entertainment options, as well as several prestigious schools and universities. With its prime location and premium features, Watten House is an ideal choice for those seeking a luxurious and comfortable lifestyle in one of Singapore's most desirable neighbourhoods.
Watten House is the latest addition to UOL's prestigious collection of freehold luxury residences in Singapore, which includes Nassim Park Estates and MeyerHouse. The development is designed to offer residents a tranquil and serene living environment, with lush landscaping by Henning Larsen and an intricate network of transport facilities ensuring swift and easy travel throughout the city. Whether you're a young professional, a family with children, or a retiree seeking a comfortable and luxurious home, Watten House is sure to exceed your expectations.
Watten House Key Selling Points
Watten House's strategic location offers an incredible advantage. Situated just 650m away from Tan Kah Kee MRT and near major roads like Dunearn Road and Adam Road, it ensures easy and fast commuting. Plus, being close to the expressways like CTE and PIE, it's a boon for private car owners.

For families with children, Watten House is a dream come true. Its proximity to some of the most prestigious schools in Singapore is a huge plus. The convenience of having top-tier educational institutes just a stone's throw away cannot be overstated.

Living at Watten House means you're never far from nature. With Singapore Botanic Gardens at a walking distance and Bukit Timah Nature Reserve just a short drive away, it's perfect for those who appreciate greenery and outdoor activities. What's more, it's also close to Bukit Timah's vibrant food scene.

Watten House provides a unique opportunity to own a luxury residence in one of the most sought-after locations in Singapore. With plans to develop spacious, high-end condos, it's the perfect place for those seeking a blend of comfort, luxury, and convenience. And the fact it's a freehold property? That's just the cherry on top.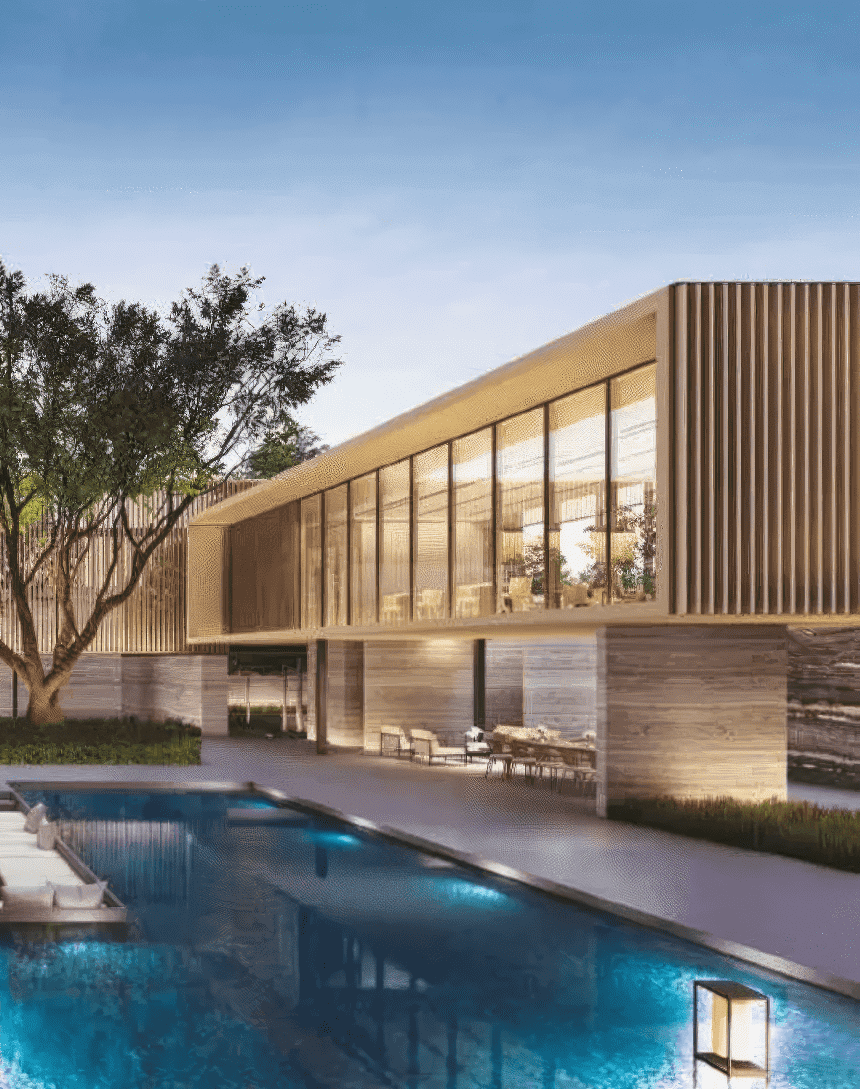 Watten House Project Updates: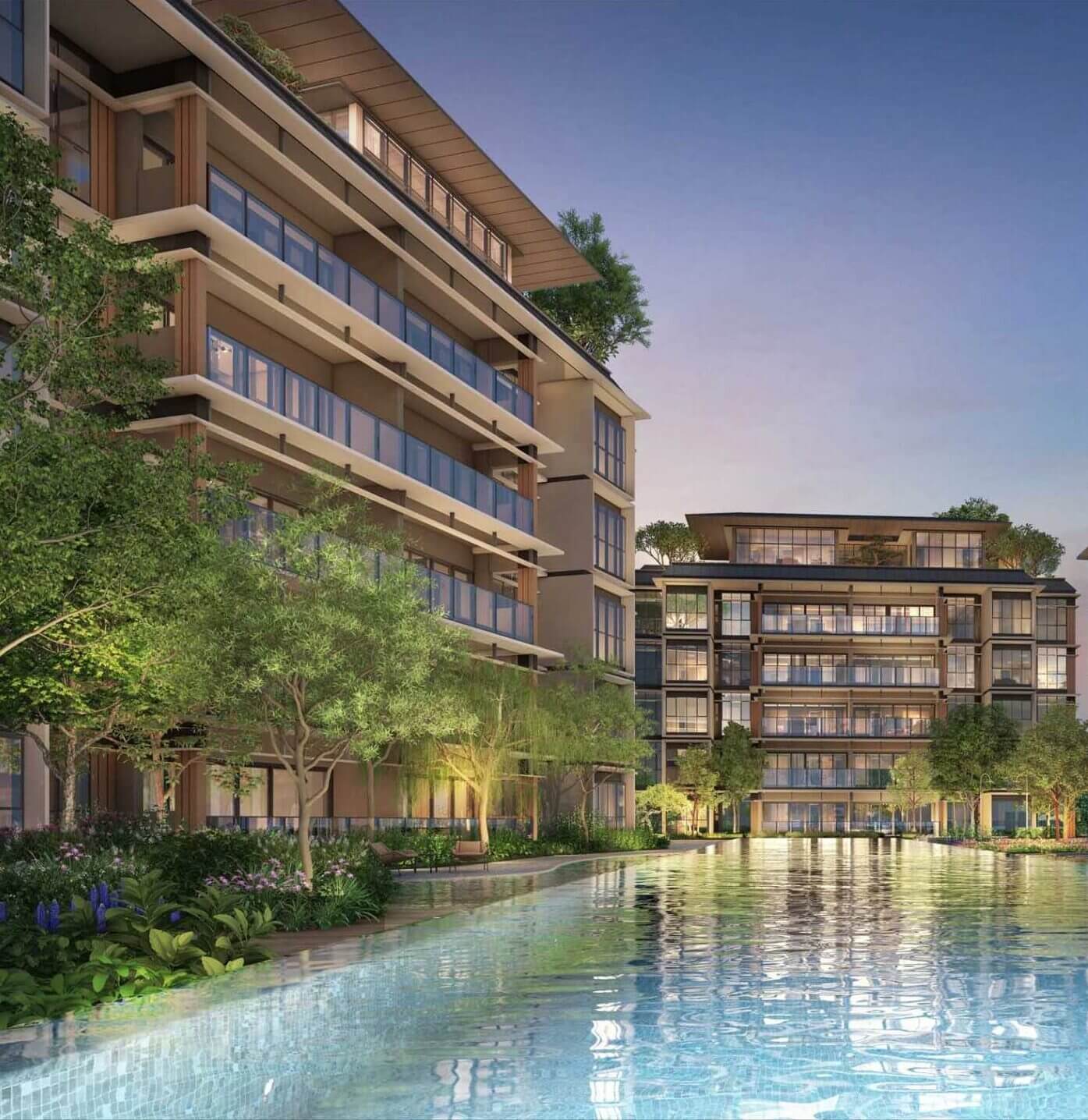 Watten House is a luxurious freehold condominium development located in the serene and charming neighborhood of Bukit Timah in Singapore. Developed by UOL Group and Singapore Land Group, the project is a transformation of the former Watten Estate into an oasis of tranquility within the city.
| | |
| --- | --- |
| Project | Watten House |
| Developer | United Venture Development (Watten) Pte Ltd |
| Status | Condominium |
| TOP | Jun 2027 |
| Address | 36 Shelford Road |
| District | 11 |
| Site Area | 220,345 sqft |
| Neighbourhood | Bukit Timah |
| Plot Ratio | 1.4 |
| Tenure | Freehold |
| No. of Storeys | 5 |
| No. of Units | 180 |
| Description | Watten House is located at 36 Shelford Road in district 11. It is developed by United Venture Development (Watten) Pte Ltd. It offers a mix of 3-bedroom to 5-bedroom units that will cater to a wide range of property buyers and investors. For showflat: https://wattenhouseuol.sg/. |
Launching Q4 2023! Register for E-brochure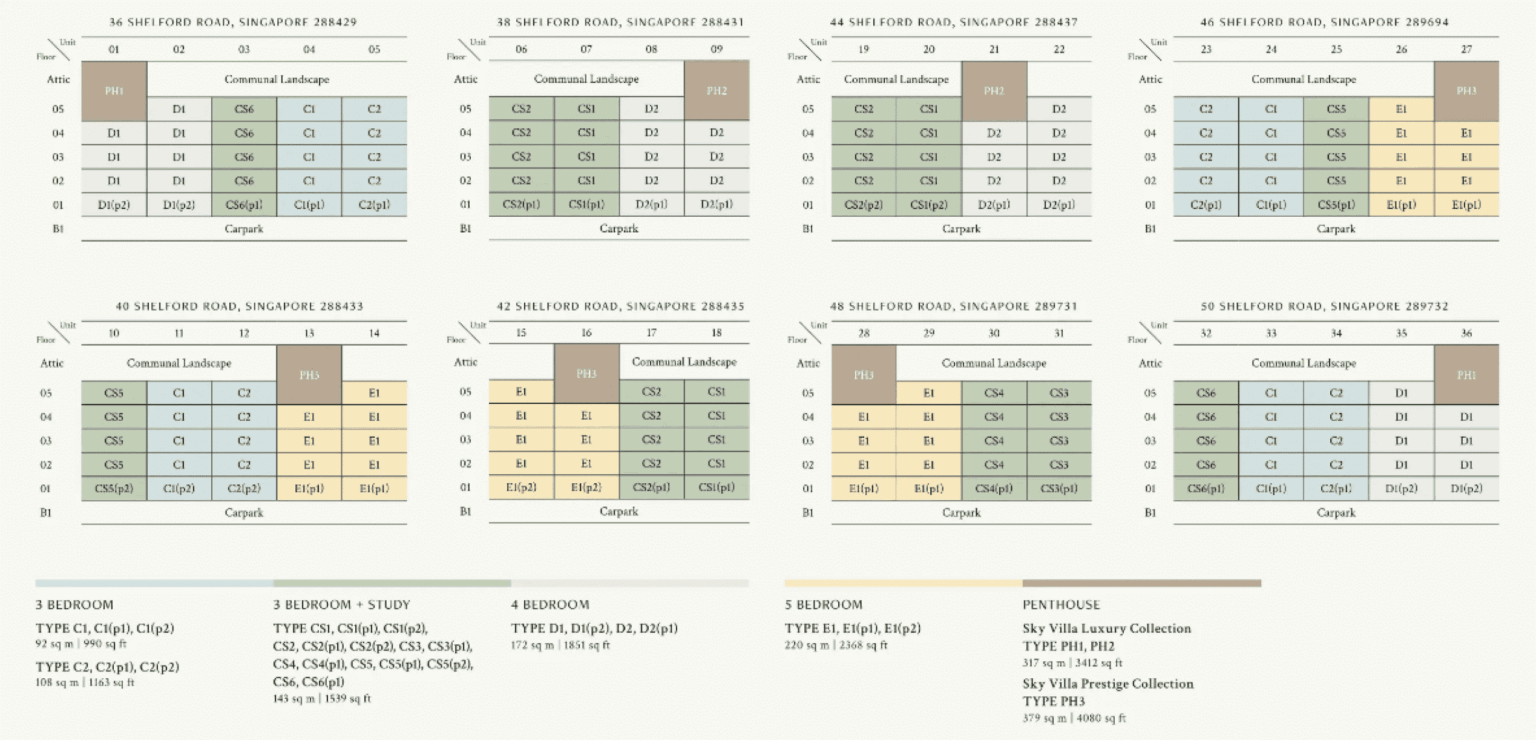 Watten House offers a variety of floor plans to cater to different needs and preferences. The units range from 3 to 5 bedrooms, providing options for singles, couples, and families. The floor plans are designed to maximize space and provide comfortable living areas.
Unit Mix
| Unit Type | Size (sqft) | Bedrooms | Bathrooms | Study |
| --- | --- | --- | --- | --- |
| 3 Bedroom | 980 | 3 | 2 | Yes |
| 3 Bedroom Premium + Study | 990 | 3 | 2 | Yes |
| 4 Bedroom Deluxe + Flexi | 1206 | 4 | 3 | No |
| 4 Bedroom Deluxe + Flexi | 1216 | 4 | 3 | No |
| 4 Bedroom Deluxe + Flexi | 1432 | 4 | 4 | No |
| 5 Bedroom Premium + Flexi | 1539 | 5 | 4 | Yes |
| 3 Bedroom CoSpace | 1463 | 3 | 3 | No |
| 4 Bedroom Premium | 1463 | 4 | 4 | No |
RECEIVE COMPLETE FLOOR PLANS
REGISTER NOW FOR Watten House FLOOR PLANS
Watten House SITE PLAN & Facilities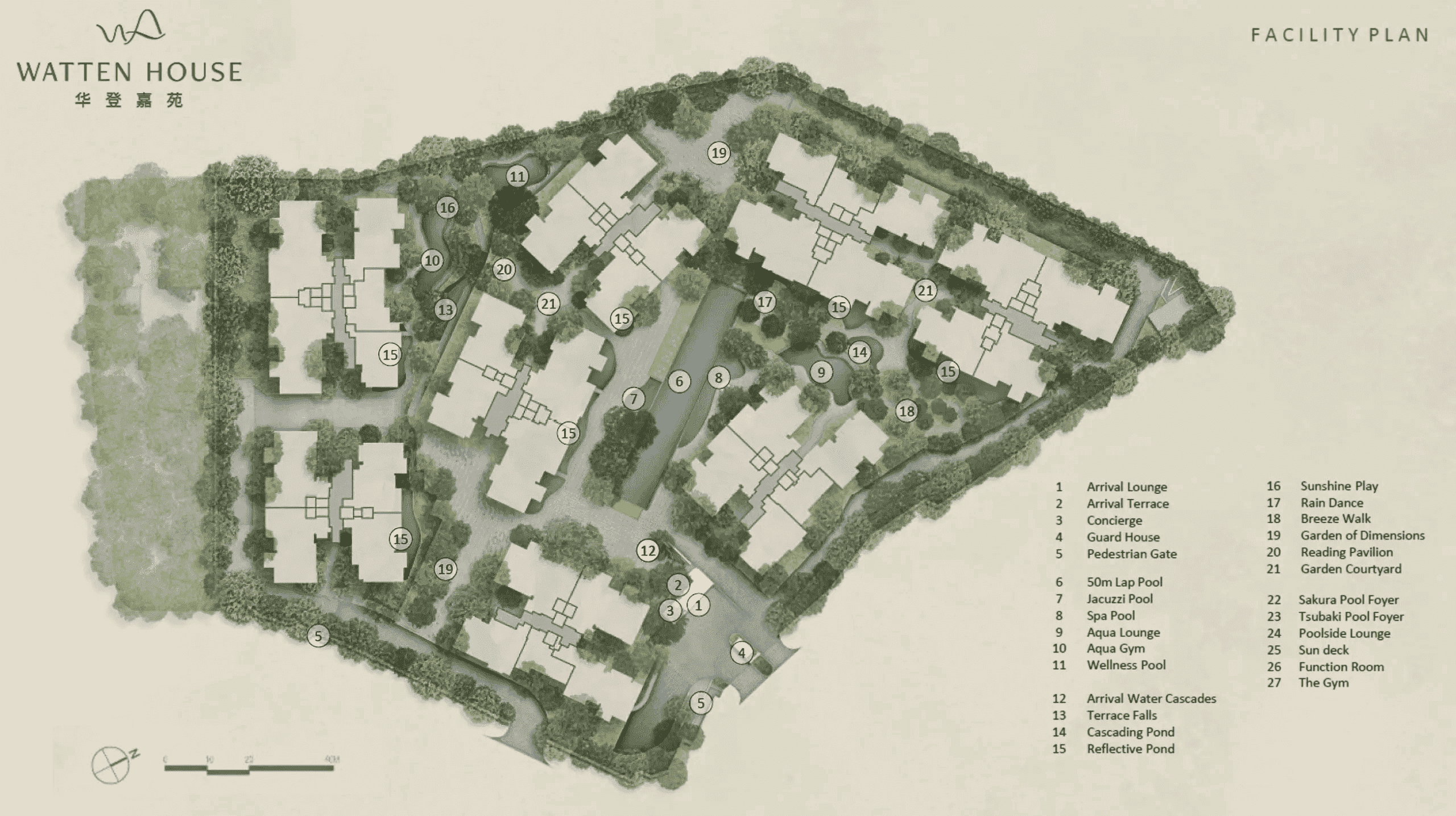 Watten House is a luxurious freehold residential development located in Bukit Timah. The development offers a wide range of facilities to cater to the needs of its residents. The site plan of Watten House is designed to provide residents with a comfortable and convenient living experience.
The development also features a sky lounge where residents can enjoy the beautiful view of the surrounding area. The sky lounge is perfect for relaxation and unwinding after a long day.
In addition to the facilities, the site plan of Watten House is designed to provide residents with a comfortable living experience. The development features a variety of apartment units of different sizes and room types to cater to different groups of buyers.
Facilities
The development features a lap pool, a tennis court, and a gym for fitness enthusiasts. There is also a playground for children to play in. For those who love to host events and gatherings, there is a multi-purpose hall and a barbecue area available.
Register For latest Watten House price list & site plans.
Watten House Price & launch price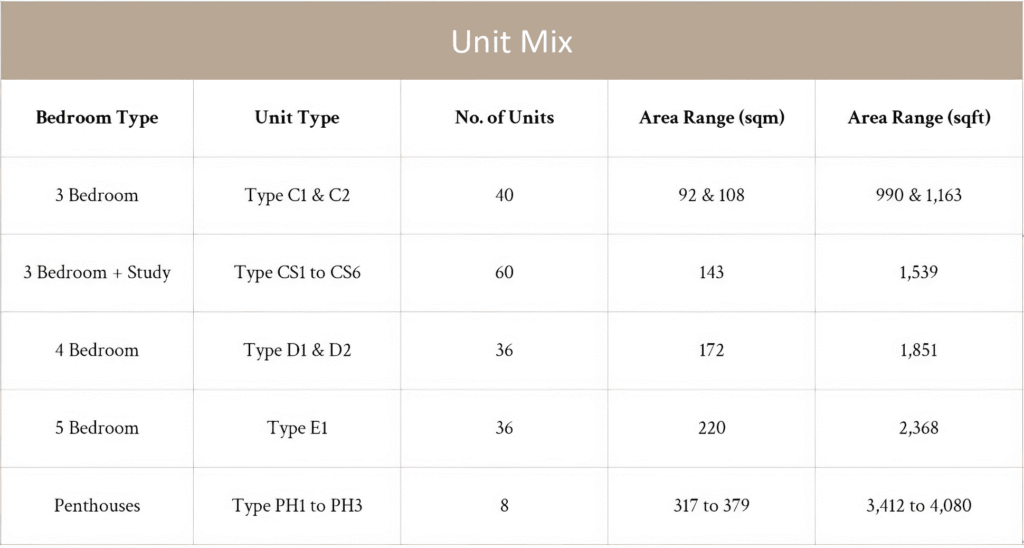 Watten House Unit Price
Watten House is a freehold condominium located in the prestigious Bukit Timah area in Singapore. The development offers a range of luxurious units, including 3-5 bedroom apartments and penthouses. The Watten House Price is expected to be attractive for discerning home owners and investors looking to acquire a rare freehold condo in the precinct.
| Unit Type | Price Range |
| --- | --- |
| 3 Bedroom | $990,000 – $1,160,000 |
| 3 Bedroom + Study | $1,500,000 |
| 4 Bedroom | $1,800,000 |
| 5 Bedroom | $2,300,000 |
Watten House Indicative Price
Sale psf range (indicative) S$ 2,296 – S$ 3,636
*Price subject to change anytime*
It's important to note that the prices for the units are subject to change, and interested buyers should check with the developer for the most up-to-date pricing information. Additionally, it's worth considering that the prices may fluctuate based on market demand and other factors.
REGISTER NOW FOR Watten House LATEST PRICE LIST
Watten House SHOWFLAT & Sales Gallery
Watten House Showflat Booking
Please make an appointment here before going down to view Watten House Showflat. The showflat may be closed on specific days owing to monthly normal maintenance work or for developer-hosted special events.
‍Showflat Timeline
Preview Date – First 2 weeks
Booking Date – 2 weeks or so
As a result, all guests are highly advised to book an appointment online before visiting Watten House Showflat to avoid any potential disappointment or inconvenience.‍
‍Please be assured that any interested parties who have registered for an online appointment with us will continue to enjoy our Direct Developer Price with NO COMMISSION charged by you.‍
Please register for a viewing appointment here and the developer's sales team will contact you as soon as possible
MAKE AN APPOINTMENT & Get direct developer price.
Watten House Location & Amenities
Watten House is located in the exclusive neighborhood of Bukit Timah, which has a rich history dating back to Singapore's colonial period. The area is now a bustling shopping and entertainment hub, with easy access to key roads and public transportation.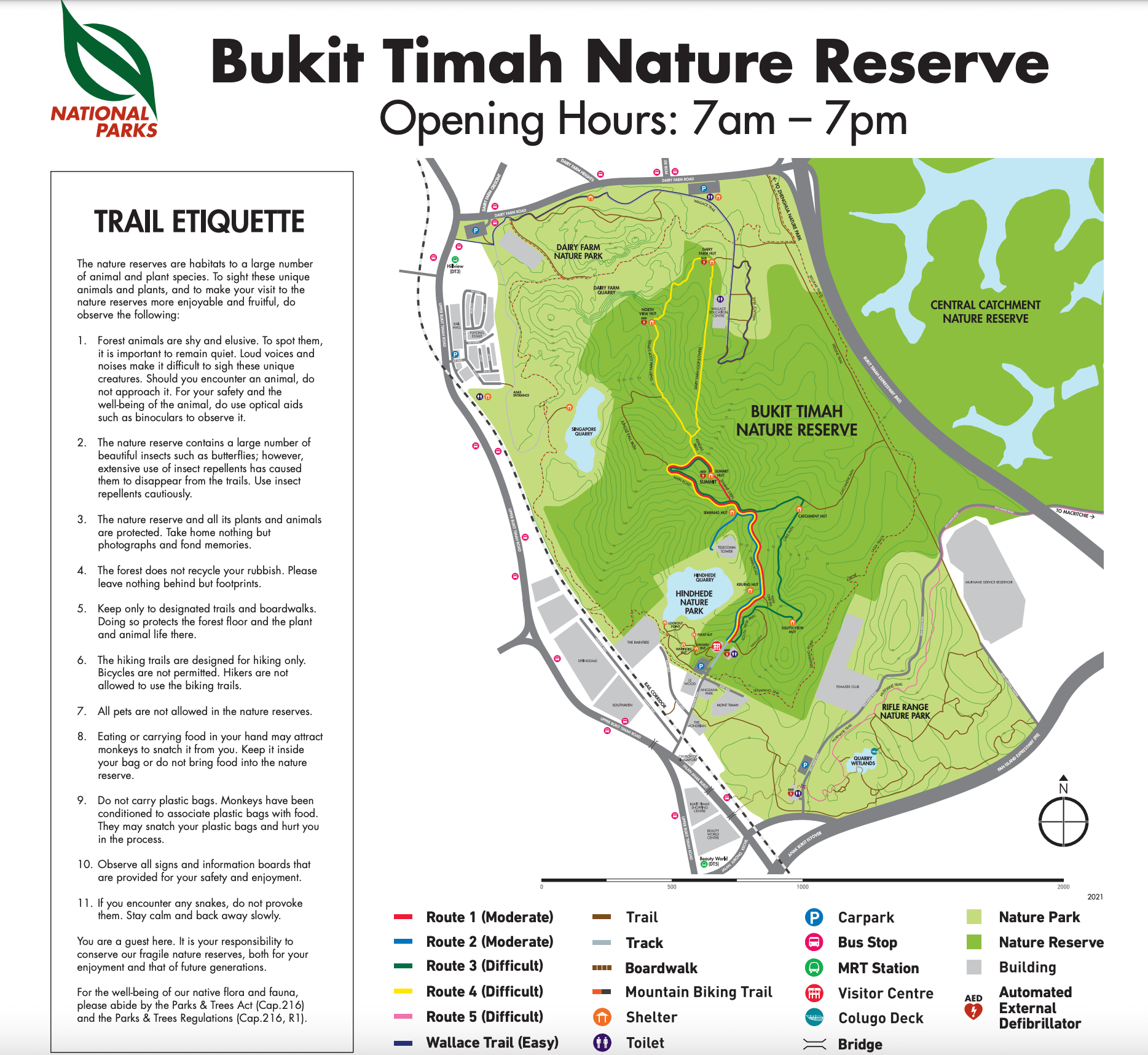 Neighbourhood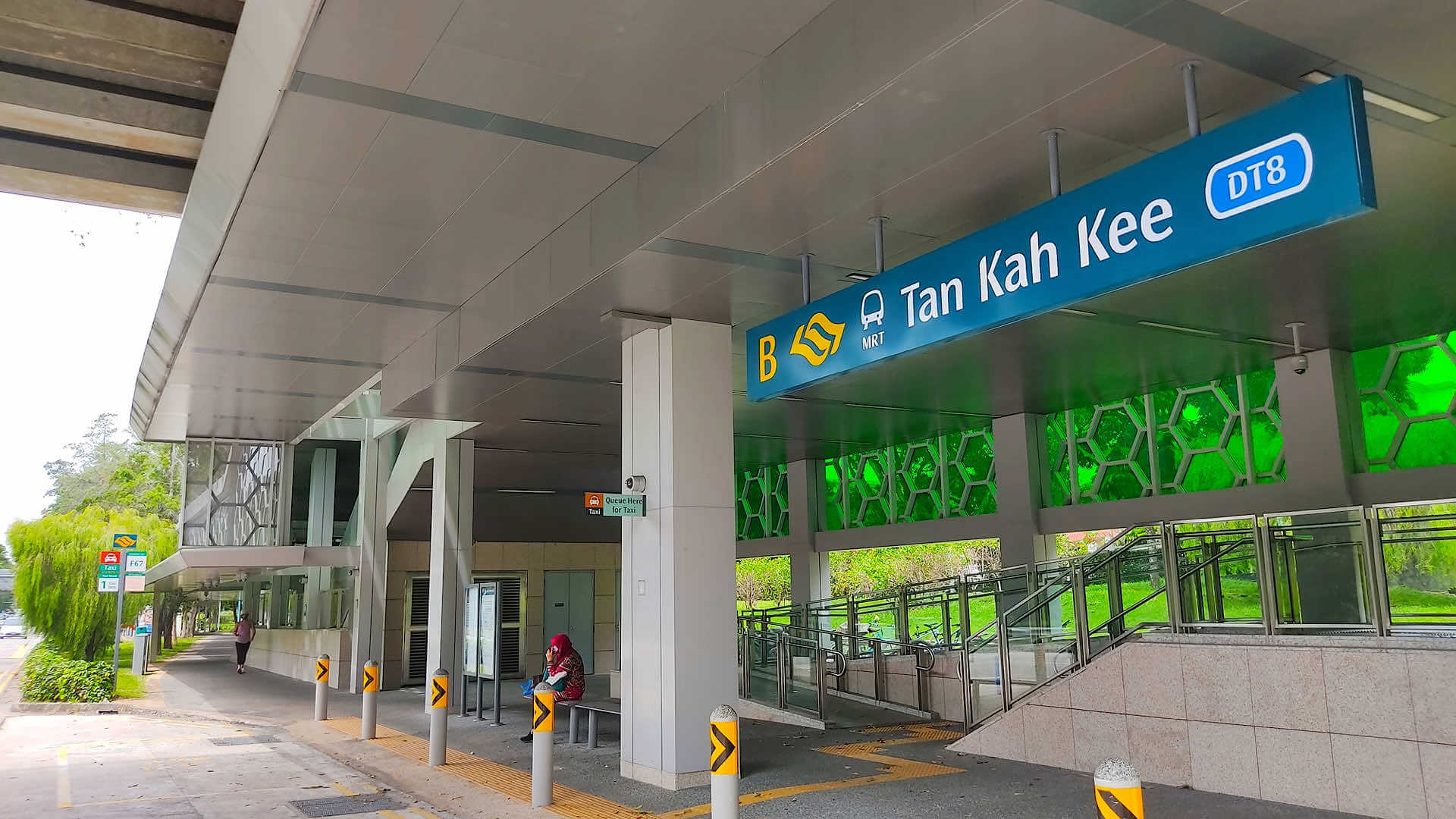 Watten House is only a 8-minute walk from Tan Kah Kee MRT Station, providing residents with easy access to Dunearn Road, Shelford Road, and Bukit Timah Road. Private vehicle owners will appreciate the strategic positioning of main thoroughfares, including Dunearn Road, Farrer Road, Bukit Timah Road, and Adam Road, which provide easy access to the Central Business District. Additionally, the Pan Island Expressway (PIE) and Bukit Timah Expressway offer smooth commutes.
Watten House residents can easily access several bus stops nearby, including The Japanese Association, Singapore Bible College, Tan Kah Kee MRT Station, and Coronation Plaza, providing convenient bus services. The Botanic Gardens MRT Station, Farrer Road MRT Station, Sixth Avenue MRT Station, and Stevens MRT Station are also within a short distance.
Convenience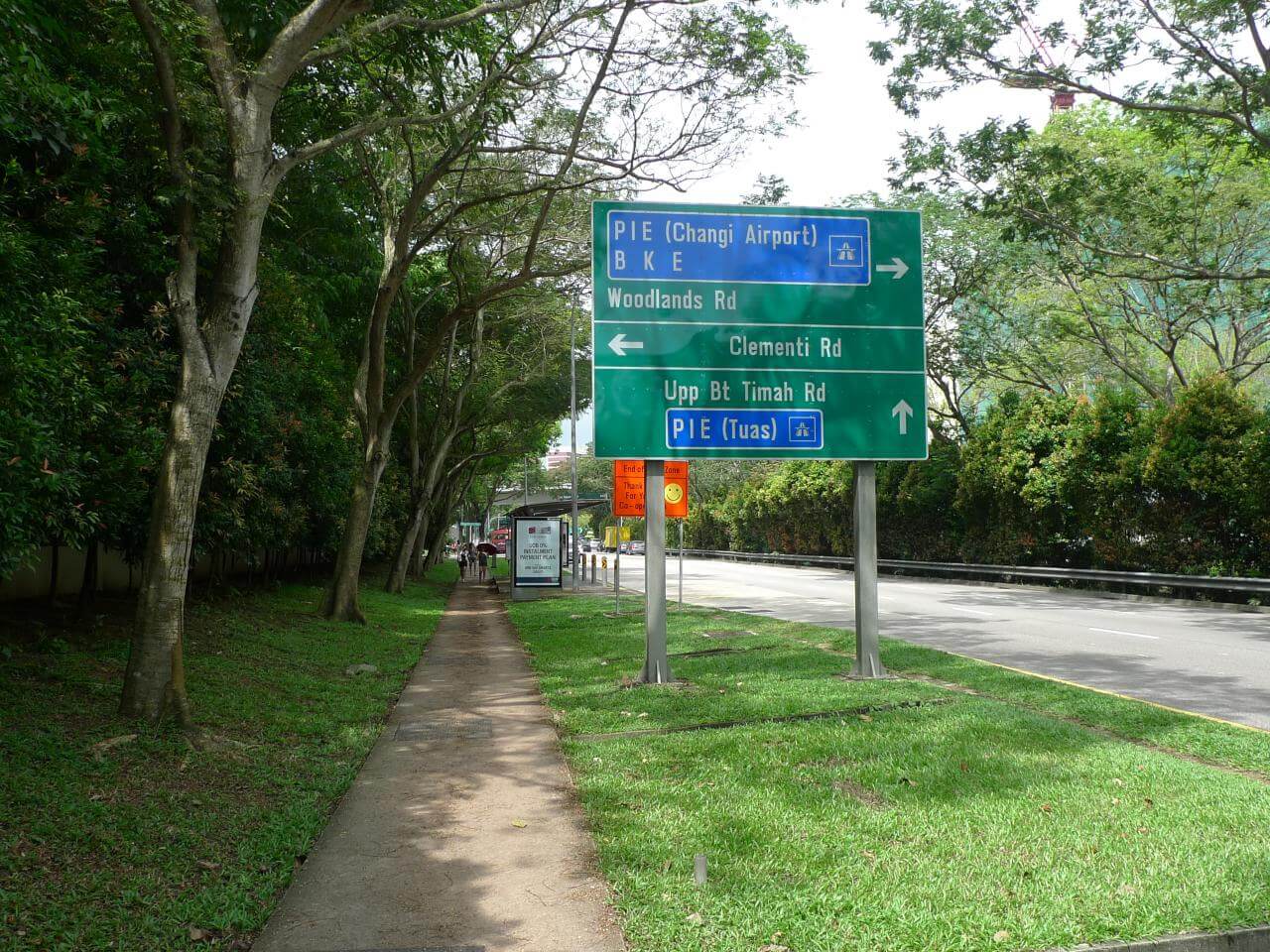 Watten House provides residents with unmatched connectivity, making it easy to access several leisure spots nearby. Farrer Road MRT Station on Singapore MRT's Circle Line provides direct bus routes towards Queensway Shopping Centre, while the Japanese Association and Singapore Bible College bus stops are also nearby.
Residents can also enjoy the convenience of several amenities, including the Bukit Timah Reserve and Singapore Botanical Gardens, which are just a step away. The development is also located near several prestigious schools, including Raffles Girls Primary School.
In summary, Watten House's strategic location provides residents with easy access to key roads, public transportation, and leisure spots nearby, making it an enviable lifestyle experience.
Amenities and Facilities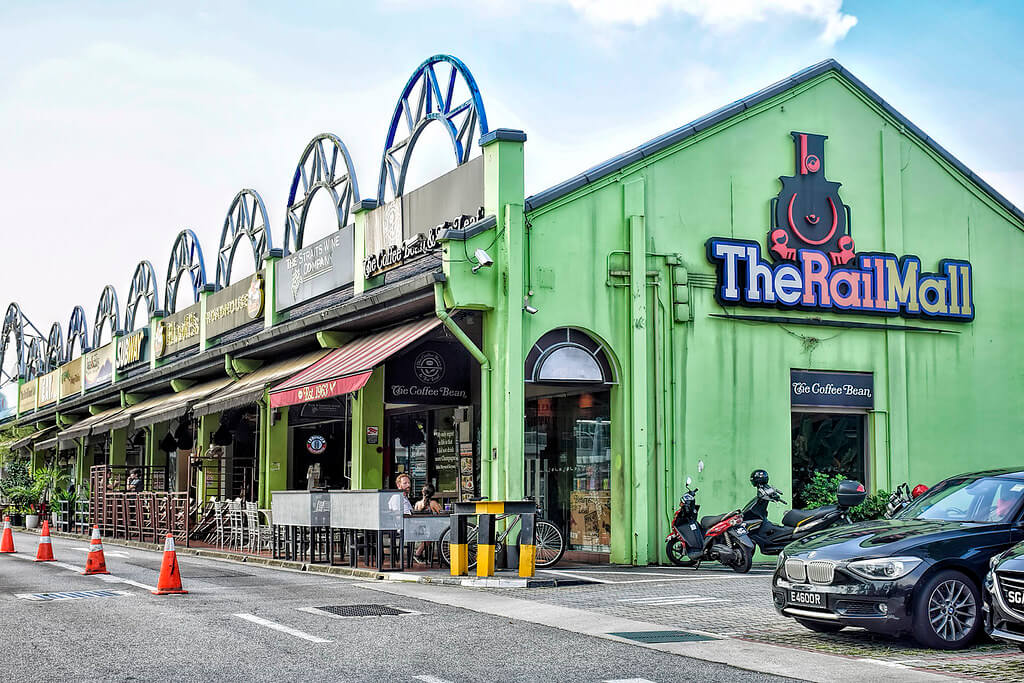 Watten House offers its residents an unparalleled living experience with a range of amenities and facilities that redefine modern living. From state-of-the-art fitness centers to serene outdoor spaces, Watten House provides residents with a well-rounded lifestyle.
Primary Schools within 1km
Watten House is situated in close proximity to several acclaimed educational institutions, making it an ideal location for families with school-aged children. Raffles Girls' Primary School, located just 0.57 kilometers away, and Nanyang Primary School, found at 52 King's Road and only 0.9 kilometers away, offer an array of educational opportunities for children of various ages.
Primary Schools between 1-2 km
Families with school-aged children also have access to other highly regarded primary schools within 1-2 kilometers of Watten House, including Methodist Girls' School and Henry Park Primary School.
Nearby Shopping Mall
Watten House is located in the heart of Bukit Timah, offering residents a 'walk to everything' haven with a multitude of retail outlets available within a few minutes' drive. Coronation Shopping Plaza, Kings Arcade Shopping Centre, Second Avenue Junction, Cluny Court, and Serene Centre are all within close proximity, providing diverse retail options and a comprehensive range of services, including banking, medical, and beauty treatments.
Nature & Outdoor Activities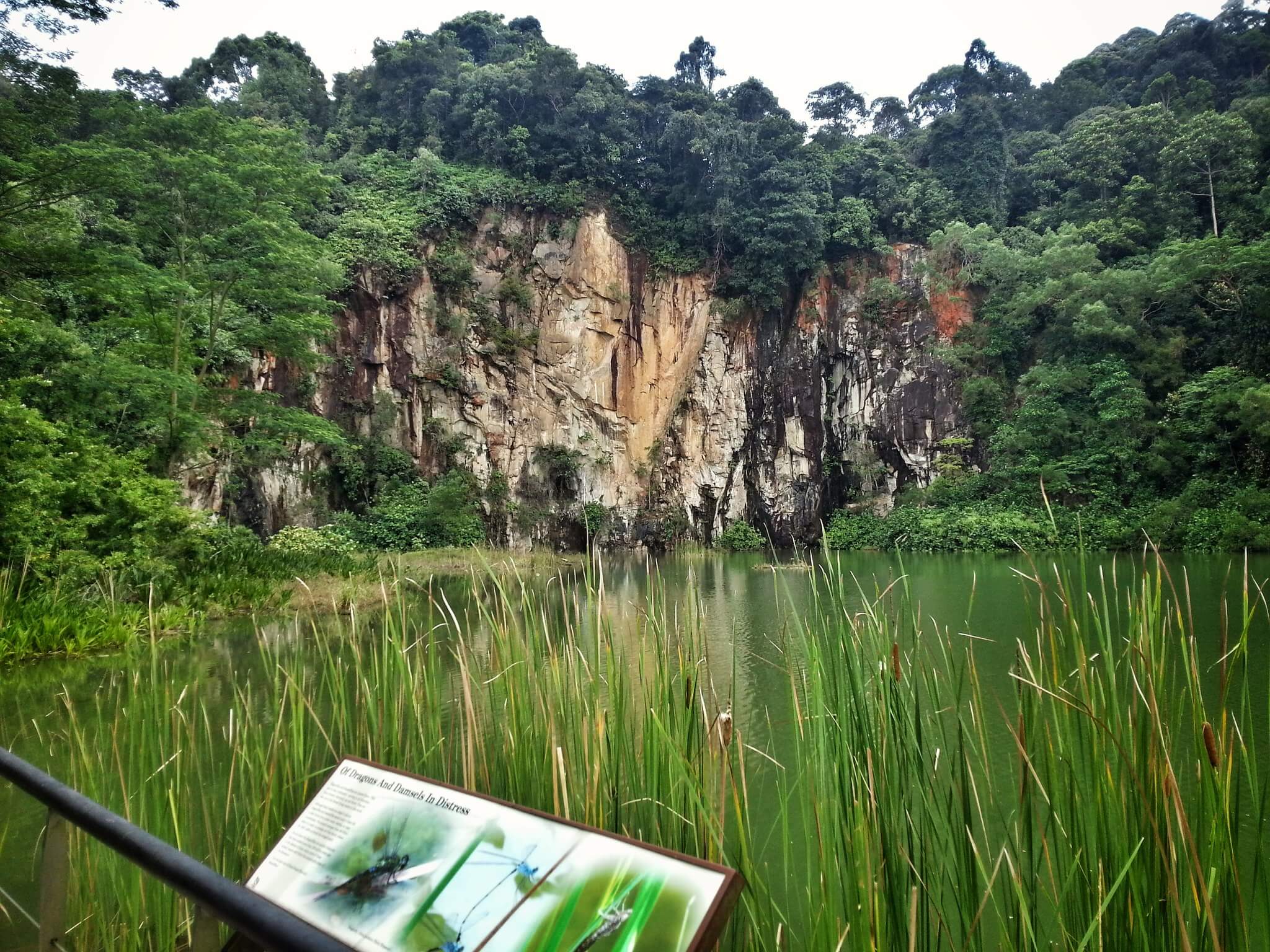 Watten House presents its residents with an abundance of recreational facilities for a balanced lifestyle. The mesmerizing Bukit Timah Nature Reserve, just a 15-minute drive from Watten House, is a paradise waiting to be explored. Home to the famous Bukit Timah Hill, it provides a refreshing escape from city life. Here, residents can relish a birds-eye view of the stunning harbour, indulge in hiking or biking trails, and experience the rich biodiversity of the area.
Neighbourhood parks such as Bougainvillaea Park, Shelford Road Park, University Road Park, and Kings Drive Playground provide spaces for residents to unwind, interact with neighbours, and let their children play in a safe and welcoming environment.
Watten House doesn't just excel in outdoor activities but also presents its residents with an array of recreational facilities. The state-of-the-art fitness center, spa and wellness center, and playground provide residents with opportunities for relaxation and rejuvenation.
Overall, Watten House distinguishes itself through its luxurious units, unparalleled location, and wide range of amenities catering to the daily needs of its residents.
By reputable property developer
Watten House is being developed by United Venture Development (Watten) Pte Ltd.
Watten House is a luxury residential development brought to you by UOL Group and Singapore Land Group. Both developers have a combined experience of over 100 years in the real estate business in Singapore and are known for their commitment to quality and excellence in the industry.
UOL Group Limited is a real estate development and investment company listed on the main board of the Singapore Exchange since 2007. The company has a strong track record in developing award-winning residential and commercial properties. Its portfolio includes projects such as Avenue South Residence, Clavon, and The Tre Ver.
Singapore Land Group Limited, on the other hand, is a leading property developer with a diverse portfolio of residential, commercial, and hospitality properties. The company has a proven track record of delivering quality projects such as One Pearl Bank, The Trillium, and The Gateway.
Together, UOL Group and Singapore Land Group have successfully won the tender for the Watten House development at $550.8 million. The developers' combined expertise and experience in the real estate industry make Watten House a promising investment opportunity for those looking for luxury living in the prestigious Bukit Timah district of Singapore.
In summary, UOL Group and Singapore Land Group are two of the most reputable and experienced developers in Singapore's real estate industry. Their partnership in developing Watten House is a testament to their commitment to delivering quality and luxurious living spaces for their customers.